Fishtown Dentistry has been serving the community at 244 East Girard Avenue for more than seventy years. The practice is currently led by Dr. Raha Mozaffari, a graduate of the University of Pennsylvania School of Dental Medicine and the General Practice Residency program at Einstein Medical Center's Maxwell S. Fogel Department of Dental Medicine.
A specialist in general restorative dentistry, Dr. Mozaffari sees patients of all ages. Her training includes comprehensive clinical experience with cosmetic and implant dentistry, as well as Invisalign® treatment. She is eager to help patients meet their health goals, and achieve a beautiful and natural smile.
Dr. Mozaffari was raised in Blue Bell, Pennsylvania, and has practiced across the Philadelphia suburbs and city. She lives in Fishtown with her husband. When not in the office you can find her at La Colombe, City Fitness, or Penn Treaty Park.
History
The practice at 244 East Girard was established by Dr. Arthur Klein in 1949. After purchasing the practice in 1988, Dr. David Slobodinsky expanded and modernized the office to include the next-door building in 1997. Dr. Raha Mozaffari acquired the practice in 2021, while Dr. Slobodinsky continues to actively treat snoring, sleep apnea, and CPAP intolerance through his practice SleepWellPhiladelphia.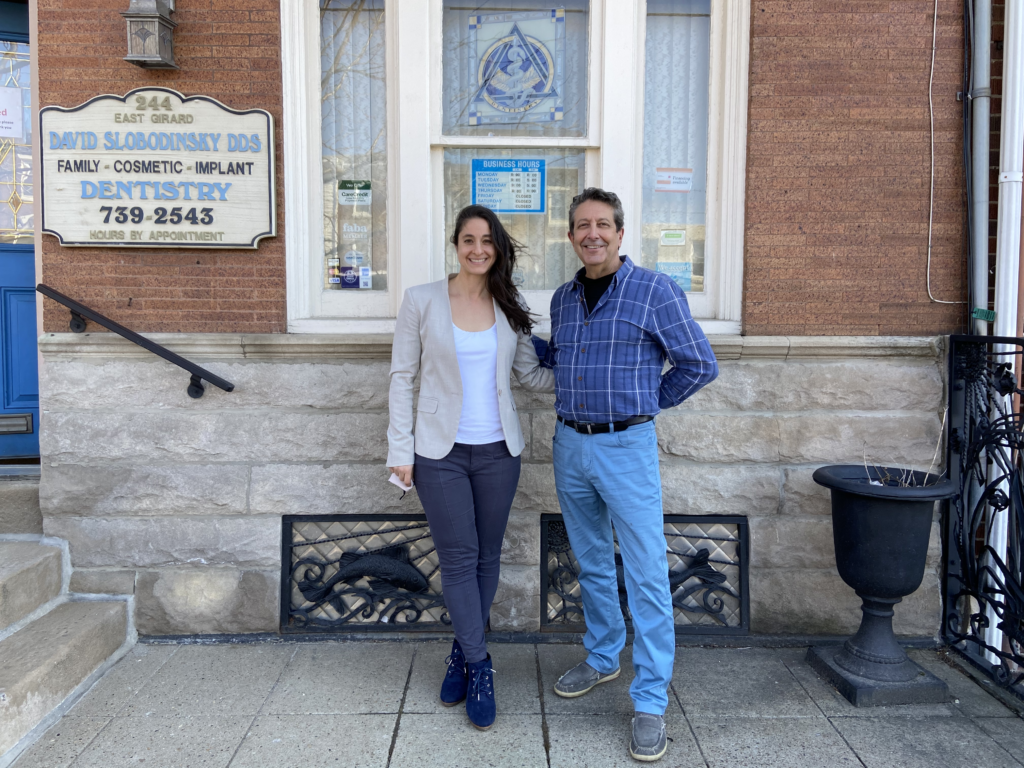 Location